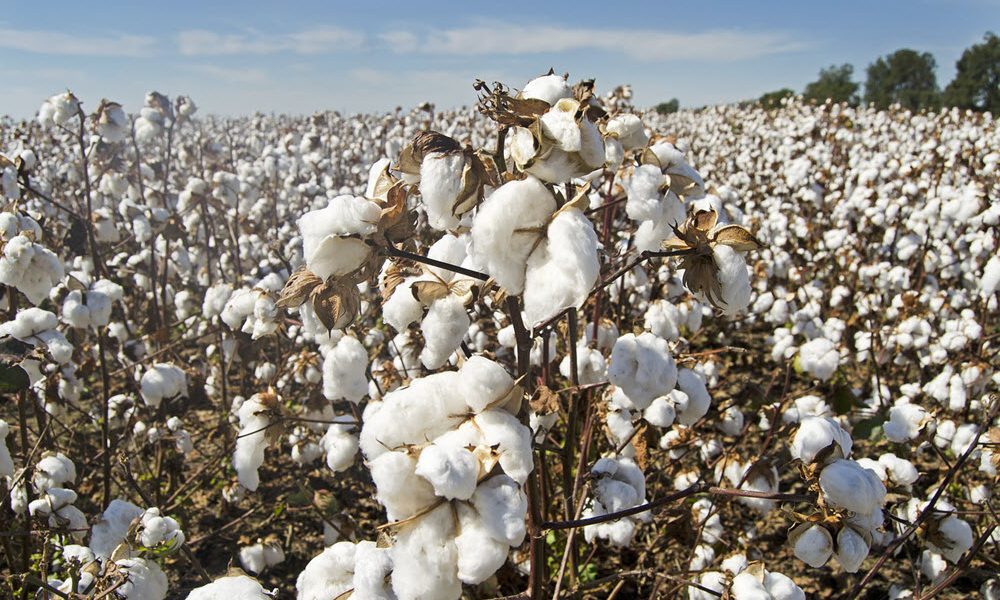 Investing in cotton
admin - February 1, 2022
Cotton is in high demand to make clothing and other fabrics, and also used in the healthcare, hygiene and wellness industries. Data from the late 2010s show that roughly 20 million tons of cotton is harvested and traded annually.
Investing in cotton ETF:s
A cotton ETF is an exchange traded fund with a focus on cotton, such as the iPath Series B Blooomberg Cotton Subindex Total Return ETN (BAL) which tracks the price of the commodity cotton.
If you don´t want to focus entirely on cotton, you can for instance go for the Elements Agriculture Total Return (RJA), which tracks an index of agricultural commodities where cotton is a major component.
ETF:s that track a commodity price or index own a bundle of assets selected to track the price / index, but there is never a guarantee that it will work exactly as intended.
Investing in an Exchange Traded Fund (ETF) is easy, since the fund shares are traded on an exchange.
Investing in cotton stocks
If you want to invest directly in a company in the cotton industry, you can for instance go for a major cotton manufacturer. Albany International (AIN), Culp (CULP) and Unifi (UFI) are just three examples.
Making money trading cotton futures
Commodity futures, such as cotton futures, are considered rather risky and complex products, and are not recommended for beginners.
In essence, a future is a contract where one part commits to buying a commodity at an agreed price and receive it at specified date in the future. With cash-settled cotton futures, there is never any actual delivery of cotton. If the price you agreed to pay for the cotton ends up being lower than the market price on the day of receiving, the future ends in the money for you.
Cotton futures is an important way to manage risk for cotton producing and cotton manufacturing companies, but there are also traders who buy and sell cotton futures without having anything else to do with the business. There are trading platforms available online where even a hobby trader can access cotton futures.
Keep an eye on China
Being active on the cotton market without keeping an eye on China is not recommended, as China is such a big player in this field, regarding both supply, manufacturing and demand. Overall demand for cotton in China, for both export and domestic end-users, is predicted to increase gradually in 2022-2026, but the growth rate of China´s own cotton spinning industry is expected to slow down during that same period.
The growth rate of China´s cotton spinning industry has already been slowing down for a few years, and is also dealing with rising costs for labour, land rent and certain other production factors that increases the costs associated with growing and harvesting cotton.
For the year 2020, the cotton planting area in China was approximately 3.168 million hectares, which is a lot of land but still a number that was down 5.10% YOY.
Interestingly, a lot of cotton production investments have gone to Xinjian recently, where the costs are lower than in most other parts of China.
Covid19
The covid19 pandemic and restrictions initially caused a decrease in Chinese cotton imports, but in the later stage imports rates grew fast due to increased textile production and consumer demand.
Tariffs on cotton imports
In this context, it is important to understand that the Chinese government utilizes a system of quota administration for cotton, and the tariff rate for cotton inside the quota is just one percent. When cotton is imported to China outside the quota, the tariff is really high, ranging from 40% to 125% depending on the circumstances – including source country and type of cotton.
Is China facing cotton scarcity?
Some forecasts warn of a domestic cotton shortage in China in the next few years, as the growth of the cotton farming industry is not in line with the growth for cotton supply. This might not simply correct itself through increased cotton prices for farmers, as the growth of cotton planting areas in China is restricted by land policies, including the drive to return farmland to forest.
Back in 2008, China produced 7.6 million tons of cotton. For the year 2020, that number was just 5.9 million tons. While that was up slightly (less than 0.5 percent) YOY, it was still considerably lower than for 2008. For the year 2020, China imported 2.16 million tons of cotton, up more than 16% YOY.
Further complicating the issue is how importing cotton from the United States became costly for Chinese businesses in June 2018 when new tariffs were imposed by the Chinese authorities as a part of the U.S.-China trade war. Before the new tariffs, China was the main importer of U.S. grown cotton, and in 2017, more than 40% of China´s cotton imports came from the U.S.
In June 2018, China´s State Council announced a new 25% tariff on a number of product categories if the products were imported from the United States, and both uncombed cotton and cotton linters were hit by the new tariff. This had an immediate impact on import decisions made by Chinese businesses. Before June 2018, China was the largest buyer of U.S. cotton exports. Due to the new tariffs, Brazil now has that #1 spot, and China accounts for a much smaller portion of the total U.S. cotton exports than before. In 2020, the United States exported over 3.5 million tons of cotton worldwide but only 360,000 tons went to China.
You may also like