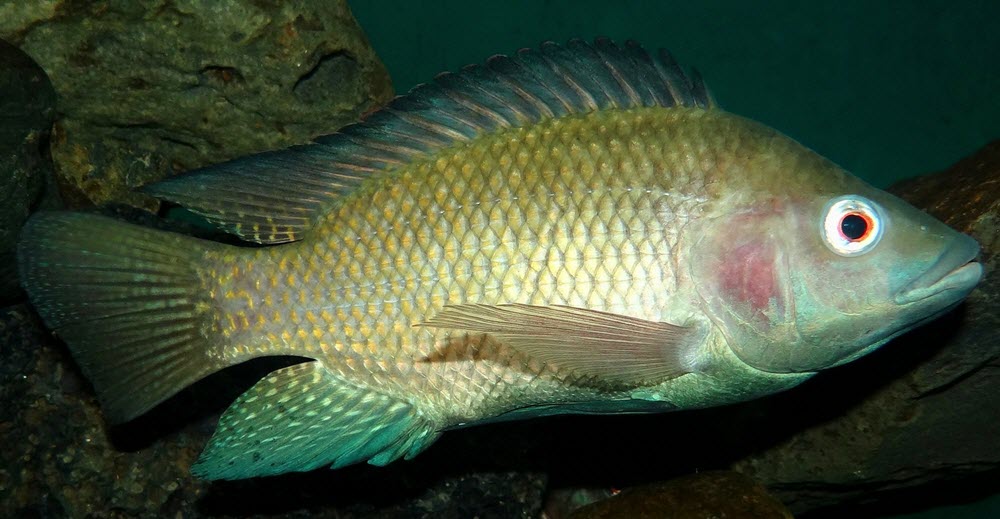 Growing Tilapia profit
admin - June 8, 2023
The burgeoning demand for fish as a nutritious food source in the contemporary era has rendered aquaculture an increasingly attractive venture. Among the various species cultured, tilapia is particularly lucrative due to its rapid growth, hardiness, and palatability. This article elucidates the considerations and strategies for successfully growing tilapia for profit.
Understanding Tilapia Aquaculture
Characteristics of Tilapia
Tilapia, a freshwater fish native to Africa, has been heralded as an ideal species for aquaculture. With a relatively short production cycle, it can thrive in varied environmental conditions. The fish is also renowned for its mild taste, making it a popular choice for consumers across different cultures.
Market Demand
The global market demand for tilapia has been on a steady ascent, driven by its recognition as a nutritious and versatile food source. Its affordability makes it accessible to a broad consumer base, further augmenting its market appeal.
Initiating a Tilapia Farm
Site Selection and Infrastructure
Choosing an appropriate site and setting up the requisite infrastructure is paramount. A reliable water source should be established, such as a pond, tank, or recirculating aquaculture system. Consideration must be given to the water quality, temperature, and accessibility to the market.
Securing Licenses and Permits
As with any commercial enterprise, obtaining the necessary licenses and permits for operating an aquaculture farm is critical. This includes compliance with local and national regulations concerning fish farming and environmental conservation.
Choice of Tilapia Breed
Different breeds of tilapia exhibit varied characteristics, and selecting the breed that aligns with the farm's objectives is crucial. Nile Tilapia, for instance, is often preferred for its rapid growth and large size.
Optimizing Production
Fish Feed and Nutrition
Ensuring optimal nutrition for the tilapia is critical to their growth and health. Employing high-quality feed, perhaps supplemented with natural algae and aquatic plants, can significantly enhance production rates.
Disease Management
Monitoring the health of the tilapia and implementing measures to prevent and control diseases is fundamental. This includes maintaining water quality, avoiding overcrowding, and administering vaccines or treatments as necessary.
Harvesting Strategies
Efficient harvesting methods should be employed to minimize stress to the fish and ensure the quality of the final product. It is also important to align harvesting schedules with market demand to maximize profits.
Marketing and Selling
Identifying Target Markets
Identifying and understanding the target markets are essential. Researching consumer preferences, competitor pricing, and market trends will inform pricing and marketing strategies.
Promoting the Product
Promotion is a vital aspect of driving sales. This can be achieved through various channels, including social media, partnerships with retailers, and participation in trade shows and farmers' markets.
Quality Control and Packaging
Ensuring that the tilapia is processed and packaged to meet the highest quality and hygiene standards is imperative. This not only builds customer trust but also adds value to the product.
Navigating Challenges and Adopting Sustainable Practices
While tilapia farming can be lucrative, it is not without challenges. Fluctuations in market prices, disease outbreaks, and environmental concerns are some of the hurdles that must be navigated diligently. Adopting sustainable and responsive practices is critical for the long-term success of a tilapia farming venture.
Addressing Market Fluctuations
Fluctuations in market prices can significantly impact the profitability of tilapia farming. Monitoring market trends and diversifying sales channels can help mitigate price fluctuations' effects. For instance, developing relationships with local restaurants and retailers can provide a stable outlet for sales even when market prices vary.
Managing Disease Outbreaks
Disease outbreaks can be devastating to tilapia farms. Implementing rigorous biosecurity measures, regularly monitoring fish health, and having a disease management plan in place are essential. Prompt response to any signs of disease can limit its spread and minimize losses.
Addressing Environmental Concerns
Environmental sustainability is a growing concern in aquaculture. Like other forms of aquaculture, Tilapia farming can have environmental impacts such as water pollution and resource depletion. Implementing sustainable practices such as recycling water, optimizing feed usage, and engaging in polyculture (raising multiple species together) can help minimise the environmental footprint.
Building Relationships and Continuous Learning
Engaging with the Aquaculture Community
Building relationships with other farmers, aquaculture experts, and industry organizations can be invaluable. Networking can facilitate sharing knowledge, resources, and market opportunities, which can contribute to the success and sustainability of the tilapia farming enterprise.
Staying Informed and Adapting
The aquaculture industry is dynamic, with new technologies and practices continually emerging. Staying informed about the latest developments and being willing to adapt is critical. Participating in workshops, seminars, and online forums can help stay abreast of industry trends.
Looking Ahead: The Future of Tilapia Farming
As the global population grows and the demand for sustainable protein sources increases, tilapia farming presents a promising opportunity. However, success in this venture requires a combination of strategic planning, sustainable practices, continuous learning, and adaptation to market and environmental changes. Through diligence and a commitment to excellence, tilapia farming can be a profitable and fulfilling enterprise that contributes positively to global food security and economic development.
You may also like