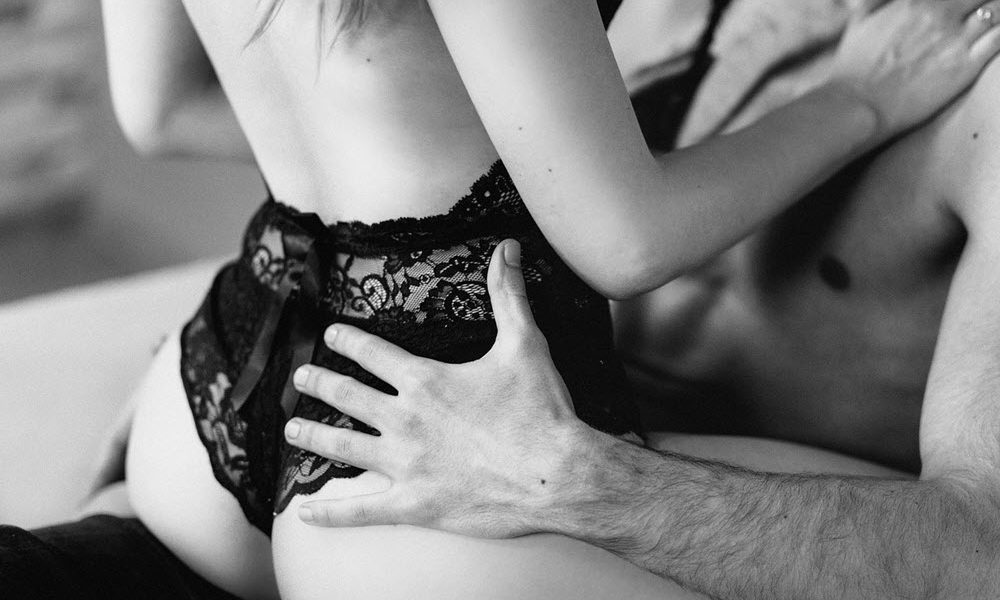 Investing in lingerie
admin - February 1, 2022
Lingerie is a category of women´s clothing that includes brassieres, underpants, sleepwear, shapewear, light robes, and more.
The lingerie market is still growing, and global demand for lingerie is predicted to surpass 84 billion USD by 2028. A projected 8.25% compound annual growth rate (CAGR) in 2021-2028, from an initial value of 43.2 billion in 2020, is appealing to many investors.
Examples of major players on the lingerie market
Bare Necessities
Calvin Klein
Gap Inc.
Group Chantelle
Hanesbrands Inc.
Hennes & Mauritz AB
Hunkemoller International B.V.
Jockey International Inc.
LVMH Moet Hennessey Louis Vuitton
MAS Holdings
Triumph International Ltd.
Victoria's Secret
Zivame
Buying lingerie stocks
Here are just two examples of publicly traded companies with exposure to the lingerie market.
Hanesbrands Inc.
Traded as
NYSE: HBI
With roots going back to 1901, Handesbrands Inc. is a U.S.-based, multinational clothing company who owns many famous brands, such as Hanes, Bali, Wonderbra, Maidenform, Barely There, L´eggs, Just My Size, and Champion. It was spun off by the Sara Lee Corporation in 2006.
Hanesbrands runs and operates both normal stores and factory outlets, and is present in both North America and Europe. It company made several notable acquisitions in the 2010s, including the purchase of the women´s lingerie company Maidenform and the underwear and clothing company Pacific Brands. In 2021, Michael Dastugue became CFO and embarked on a program to adapt the company to growing customer demands for online shopping.
In 2011, it was revealed that Hanesbrands had lobbied the U.S. State Department in an effort to prevent a raise of Haiti´s minimum-wage to $0.61 an hour.
Victoria's Secret
Traded as
NYSE:VSCO
In the early 1990s, Victoria's Secret had become the largest lingerie retailer in the United States, and its Victoria's Secret Fashion Shows were considered iconic in the 1990s and 2000s. Since the mid-2010s, Victoria's Secret has been struggling to adapt itself to changing consumer demands and habits. Among other things, the company has suffered from the "death of the mall" trend in the U.S., and a growing consumer preference for athleisure. The company´s strong association with the ´miracle bra´ and 1990s-style catwalk lingerie models have also proved to be a consumer deterrent, and the Victoria's Secret Fashion Show was scrapped in 2019.
In 2021, the owner L Brands spun off Victoria Secret and turned it into an independent business. It is traded on the New York Stock Exchange, with the ticker VSCO. As some investors and analysts are holding back, fearing a total brand crash, others have faith in Victoria's Secret´s capacity to re-invent themselves for the 2020s and believe this is the time to buy stocks for a competitive price.
Lingerie market & Covid19
Just as for many other products, the Covid19 pandemic and restrictions increased consumer´s willingness to make online purchases of lingerie. Prior to the pandemic, lingerie was still a product category where many consumers were reluctant to order online. Instead, they preferred to buy from physical stores with fitting rooms, where they could view, touch and try on the garments (as permitted).
While physical lingerie stores suffered greatly during the pandemic, the online market for lingerie went through a significant boost. This was fuelled both by regulations (stay-at-home orders, mandatory closing of shops) and personal consumer decisions to avoid crowds.
Consumers who were pushed into online shopping for lingerie during the pandemic are predicted to remain online buyers (although perhaps not exclusively) even after the pandemic, since the barrier has been broken and they have experienced some of the pros of online shopping: larger selections, greater privacy, home-delivery, 24/7 availability, etc.
Compared to physical stores (both multi-brand and speciality), the online segment of the lingerie market is predicted to have the fastest growing CAGR in 2021-2028. The consumer base is expected to grow and an increasing number of online retailers are expected to launch their own lingerie brands.
In addition to pushing more consumers into online shopping, the pandemic – with stay-at-home and work-from-home orders – boosted the already existing trends towards an increased use of casual wear and functional garments in the lingerie sphere. These trends are not limited to the world of lingerie; they represent a much larger pre-Covid19 trend on the clothes market where casual and sports wear are being worn in situations that would previously have required more formal wear. When working from home during the Covid19, consumers who until know had bucked this trend could finally yield and began buying more comfort clothing and so-called zero feel products.
Q&A for 2021-2028
Which regional market will account for the largest market share?

Europe is predicted to account for the largest market share in the period 2021-2028. Partly, it will be due to increased demand for premium and luxury lingerie on the European market.
Which type of lingerie will see the largest market share growth?

The largest market share growth is expected for the brassiere segment of the lingerie market. This trend will be fuelled by new technologies, rising availability of fabrics (e.g. microfibre variants) and increased consumer demand for brassieres that are both well-fitting, functional and comfortable. Laser cut technology is expected to become more important.
You may also like