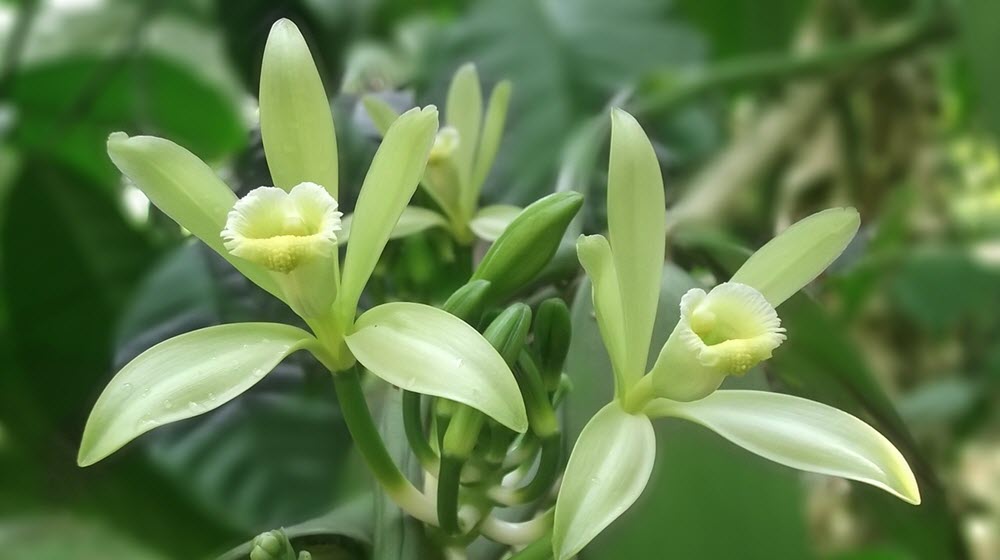 Investing in the vanilla market
admin - February 1, 2022
The global vanilla market is enormous and is not showing any signs of slowing down. Investors who wish to gain exposure to the vanilla price can for instance invest in companies that supply vanilla to the various industries where it is used. Vanilla not only very important for the food and beverage industry; it is also widely used in the health, beauty and wellness industries.
If you want to invest in the vanilla industry, you can for instance invest in stock companies involved in this business – anywhere from farming companies to those who sell products to consumers. There is also the synthesized vanillin industry to consider, as many of the products that smell and taste of vanillin contain synthesized vanillin rather than natural vanilla extract.
The global vanilla market was valued at 2,715+ million USD in 2020, and projected to register a CAGR of 5.64% during the forecast period 2021-2026.
Vanilla extract and synthesized vanillin are extremely popular for their taste, smell and alleged health properties, and market growth is driven by a highly diversified application in end-user industries.
As of 2021, predictions mark the food and beverage sector as the major driver of market growth, with ice-cream and chocolate industries being especially important as they hold a large portion of the existing market.
It is true that the Covid19 pandemic and pandemic measurements impacted both the supply and demand for vanilla, but not in ways that were highly destructive for the vanilla and vanillin business. While the restaurant and hospitality industry decreased their demands for vanilla, increased direct demand from the end-consumer sector made up for it.
Investing in vanillin stocks
Examples of big stock companies in the synthetic vanillin industry are Nielsen-Massey Vanillas Inc, Synthite Industries Ltd (Symega), McCormick & Company, and Symrise AG. The two latter are publicly traded companies and thus easy to invest in even for the hobby investor. However, neither of them are focused on vanillin only, which is a plus for some investors and a minus for others. In order to manage risk, some investors prefer to invest in companies with a broader offering than simply vanilla or vanillin. For others, such an investment does not give enough focus and they would rather invest in a more vanilla or vanillin focused business, even if it is not publicly traded.
McCormick & Company
Traded as:
NYSE: MKC.V (voting)
NYSE: MKC (non-voting)
This Fortune 500 company is based in the United States, but present in many other countries as well. It manufactures, markets, and distributes spices, seasoning mixes, condiments, and other flavouring products to retail outlets, food manufacturers, and foodservice businesses.
Symrise AG
Traded as: FWB:SY1
Symrise is an aktiengesellschaft (German stock company) based in Holzminden, Germany. This large producer or various flavours and fragrances have roots going back to the 19th century. After discovering how to synthesize vanilllin from coniferin, the chemists Ferdinand Tiermann and Wilhelm Haarmann founded the company Haarman & Reimer (H&R) in 1874, and turned Holzminden into the first site where synthesized vanillin was produced industrially.
Symrise AG is traded on the Frankfurt Stock Exchange (Börse Frankfurt), where the normal trading hours are 9:00 am to 5:30 pm German time.
What is synthetic vanillin?
Natural vanilla extract is a mixture of several hundred different compounds, including vanillin which is the most important compound as far as odour and flavour goes. Vanillin is a phenolic aldehyde with molecular formula C8H8O3.
Even though vanillin can be extracted from natural vanilla extract, commercial products often contain synthetic vanillin instead as it is cheaper to buy and not exposed to the same geographical and agricultural risks as the producers of true vanilla products must deal with. Synthetic vanillin is usually made from either guaiacol or lignin.
Both synthetic vanillin and synthetic ethyl-vanillin are common in the food and wellness industries. Synthetic ethyl-vanillin is the more expensive option, but has a stronger note. Ethyl-vanillin differs from vanillin by having an ethoxy group (−O−CH2CH3) instead of a methoxy group (−O−CH3).
Market trends
If you are considering investing in the vanilla (or synthetic vanillin) industry, it is a good idea to keep an eye on the major trends. Here are a few important ones to keep in mind.
Consumers want "natural" food
There is a strong consumer demand for "natural" food, including products made from real vanilla instead of various substitutes, and this growing trend is expected to increase demand for genuine vanilla globally.
Several major players in the field – including Hershey´s, Nestle and General Mills – have announced their intention to start using more natural flavourings (and colours) in their products. Simultanously, ITC, Kellogg´s General Mills, Kraft, and Campbell have promised to restrict their use of artificial additives in their offerings.
Of course, if synthesized vanillin should be considered natural or not is up for debate. It is a compound that exist in real vanilla, and it can be synthesized from wood, Guaiacum plants, lignin, etcetera.
Less sugar, more taste
Vanilla and vanilin extracts and powders without sugar is on the rise. As an example, Nielsen-Massey Vanillas launched their No Sugar Added Vanilla Extract in 2018.
Environmental & ethical concerns
Consumers are increasingly demanding (and actually paying for) products that are environmentally friendly and ethically conscious, and the vanilla market is no exception to this trend.
You may also like