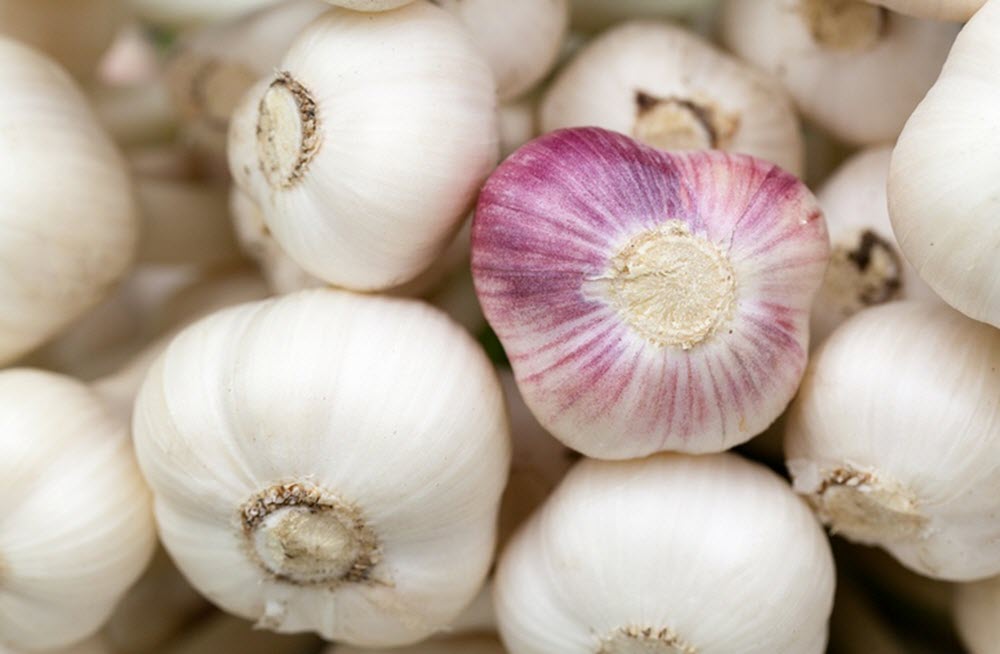 Growing gourmet garlic for profit
admin - February 1, 2022
Small-scale garlic production can be profitable if you grow gourmet garlic, and preferably also add additional perks for discerning consumers, such as pesticide-free, locally grown, organic, etcetera. Trying to out-compete China on price for run-of-the-mill cheap garlic is not advisable.
Growing garlic in your backyard
If you focus on high-end garlic for the local market, you don´t need acres of farmland to turn a profit. Instead of quitting your day job and moving to the country, you can utilize your own backyard or allotment to earn a very nice little side-profit without much effort.
Many successful producers of gourmet garlic have plots as small as 1/8 of an acre. You can start even smaller if you want to, which means you don´t have to make a big investment, and you can learn gradually before you scale up. Or don´t scale up – simply keep your small garlic plot as it is and be satisfied with the extra income it brings.
Growing gourmet garlic
If you want to learn how grow gourment garlic, a good starting point for your investigations is the hardneck garlic variants named Rocambole, Purplestripe and Porcelain. Garlic aficionados are prepared to pay a premium for their taste. In parts of the United States, a price of $10 per lbs is not unusual when selling to end-consumers.
Purple stripe garlic
This garlic develops an interesting sweet flavour when baked and has become a popular addition to oven dishes. As an added bonus, the cloves of purple stripe garlic grow medium large and are very easy to peel. As the name indicates, this garlic is purple striped which makes it stand out from the crowd.
For us growers, it is nice to know it has a very long storage life – it makes the whole process of storing and transporting it less of a worry.
Examples of popular purple stripe garlic variants are Persian Star, Chesnok Red and Red Grain.
Purple stripe garlic grows best in rich soil. It is an early-harvest garlic.
Rocambole garlic
Rocambole has become a chef favourite for its full-bodied and complex flavour. Examples of popular varieties are Carpathian, Killarney Red and Spanish Roja. The cloves are easy to peel.
This garlic grows best in rich soil, and is a mid-season harvest.
Rocambole garlic is trickier to store than Purple stripe garlic, but will do okay up to four months if conditions are right.
The garlic that is not a garlic
Another option worth exploring is Elephant garlic, renowned for it large cloves and milder taste. In the United States, they typically retail for $6 per lbs or more. An advantage with the Elephant garlic is its yield. If you provide it with good conditions, including suitable soil, one acre of land can produce a harvest of 15,000 lbs.
The Elephant garlic is actually not a true garlic, but just like the true garlics it is a member of the genus Allium. With its milder flavour, the Elephant garlic is sometimes marketed as "garlic for those who don´t like garlic", and it can be used in delicate dishes to provide a hint of garlicky-ness without overpowering the other ingredients.
You may also like