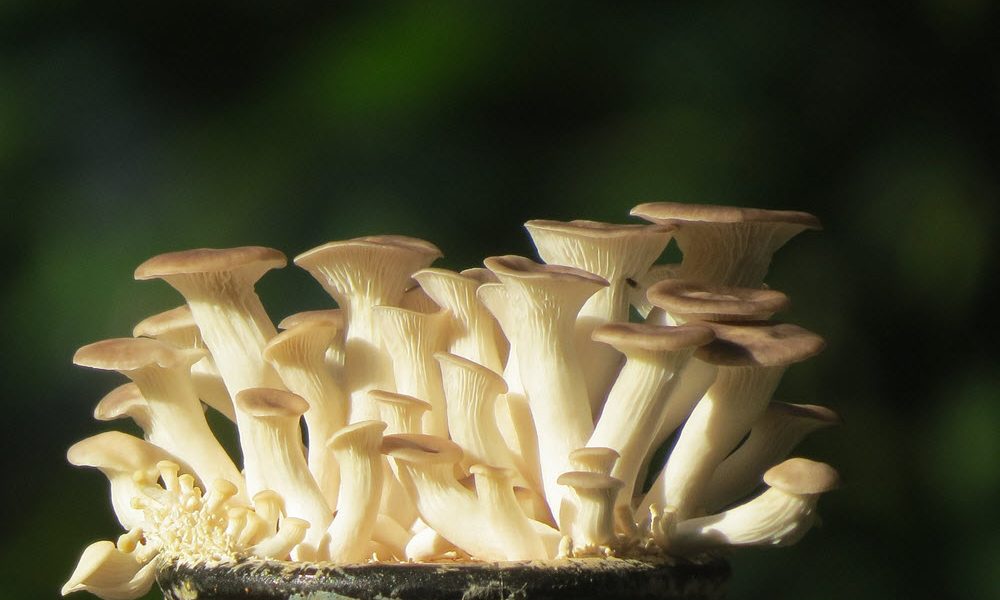 Growing oyster mushrooms for profit
admin - February 1, 2022
If you want to grow mushrooms for profit, two good starter choices are shiitake and oyster mushrooms. Both of them are well-known and it is typically not difficult to find buyers for them, but they are still rare enough to pay quite well, especially if you sell directly to restaurants or end-consumers and cut out the intermediaries.
In this blog post, we will take a closer look at growing oyster mushrooms.
Important!
As always, it is important to do your research before you get started, regarding issues such as local market demand, competition, and legal requirements. Simply knowing how to grow oyster mushrooms is not enough if you want to sell them for a profit.
What is oyster mushroom?
Scientific classification
Kingdom: Fungi
Division: Basidiomycota
Class: Agaricomycetes
Order: Agaricales
Family: Pleurotaceae
Genus: Pleurotus
The mushrooms belonging to the genus Pleurotus are commonly known as oyster mushrooms. Among them, the most widely cultivated and eaten species is P. ostreatus.
Oyster mushrooms are traditionally torn up instead of sliced prior to cooking. They are popular in stir fries.
In the wild, Pleurotus mushrooms are found in both tropical and temperate climates. Most of the species live on the roots of hardwood trees, but some also colonize decaying conifer wood or survive as weak parasites on herbaceous plants. All species of Pleurotus can catch and devour nematodes by paralysing them with a toxin.
Substrate
Oyster mushrooms can adapt to many different substrate. Among commercial growers, using sterilized wheat, paddy straw or used coffee grounds is common.
Can oyster mushrooms be grown indoors?
Yes, they can be grown indoors. You can grow them twelve months of the year if you are willing and able to control the indoor parameters in regards to temperature, humidity, light, etc. The price of LED lights suitable for growing mushrooms have decreased a lot in recent years, so no major investment is required to grow oyster mushrooms under artificial lights. Oyster mushrooms do not perform photosynthesis, but light is required for "fruits" (the part of the mushroom we eat) to develop.
Growing oyster mushrooms
Just like other fungi, oyster mushrooms form spores for propagation. If these spores end up on/in a suitable medium in a suitable environment, they will colonize the medium. Eventually, "fruits" (the part we call mushroom) will form and can be harvested for eating.
Professional oyster mushroom growers typically place the spores on rye grain first. Once the rye grain is successfully colonized, the colonized rye is used to spread the fungus to a substrate such as hardwood sawdust, wheat straw or coffee grounds. Sterilizing the substrate beforehand will reduce the risk of the oyster mushroom being out-competed by other living organisms, e.g. mould fungi.
The substrate with the fungi is placed in plastic grow bags to better control the environment for the fungi.
The mushrooms (the edible above-the-ground parts of the fungus) will appear in waves, which are known as flushes. The largest harvest will normally come from the first flush, and some growers don´t even bother with later flushes.